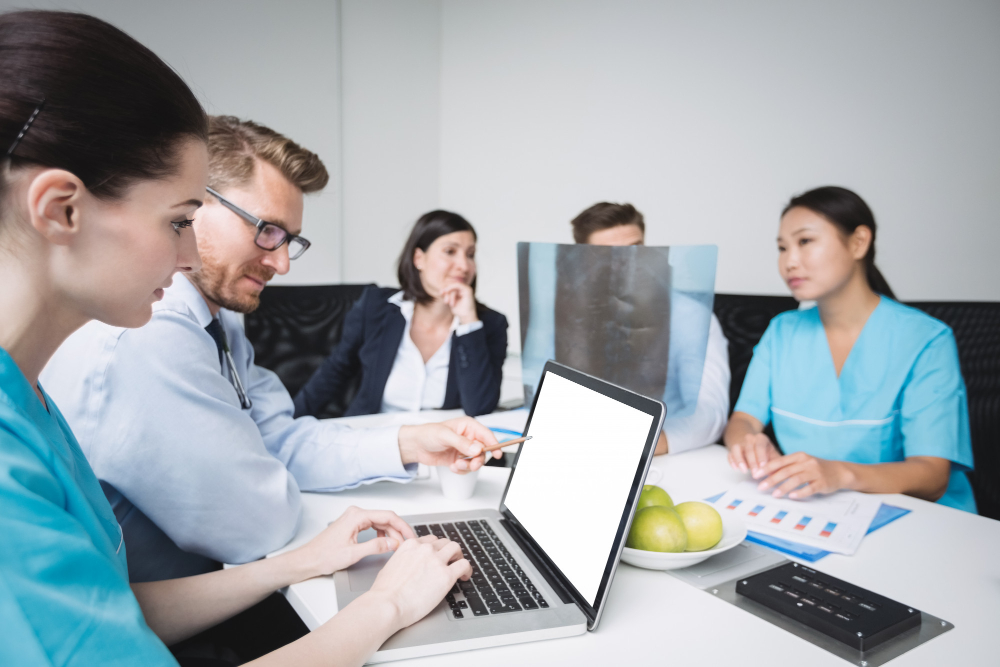 Several healthcare startups in India are focusing on preventive care and wellness by leveraging cutting-edge technologies such as AI, ML, and genomics to provide personalized, accessible, and affordable healthcare solutions. Companies like HealthifyMe, Dozee, MedGenome Labs, Cure.fit, and 1mg are disrupting the traditional healthcare sector by offering innovative products and services. These startups have the potential to transform the industry by making a meaningful difference in the lives of millions of people in India and by shaping the future of healthcare globally.
In recent years, the healthcare sector in India has undergone a shift towards prioritizing preventive care and wellness. This shift has resulted in a surge of innovation and disruption, with several healthcare startups entering the market to cater to this changing landscape. These startups are leveraging cutting-edge technologies such as artificial intelligence (AI), machine learning (ML), and genomics to develop innovative products and services. In this article, we will explore some of the healthcare startups in India that are looking to offer personalized, accessible, and affordable solutions to consumers.
HealthifyMe HealthifyMe is a Bengaluru-based startup that has significantly impacted the health and wellness industry in India. Founded in 2012, the company provides personalized diet and fitness plans to its users through its app. What sets HealthifyMe apart from its competitors is its use of AI and machine learning algorithms to create tailor-made meal and workout plans for its users. The startup has over 25 million users across India and has raised $75 million in funding till now. Some of the key features of HealthifyMe include personalized diet plans, fitness tracking, integration with wearables, and 24/7 support.
Dozee Dozee is a health-tech startup that has introduced a contactless health monitoring system. The device uses AI and machine learning technology to monitor vital signs such as heart rate, respiration rate, and sleep patterns without any physical contact with the user. Users can access the data through a mobile app with real-time health insights, which can help them take proactive measures to maintain their health. The health tech-based startup was founded in 2015. Some of the key features of Dozee include accurate and reliable sleep monitoring, personalized sleep insights, seamless integration with health apps, and family sleep tracking. With over $6 million in funding and partnerships with leading hospitals and healthcare providers in India, Dozee is well-positioned to have a significant impact on the healthcare industry and revolutionize how people monitor their health.
MedGenome Labs MedGenome Labs is a genomics and clinical research company specializing in precision medicine. Founded in 2013, the Bengaluru-based company offers genetic testing services and uses advanced AI and machine learning techniques to analyze genetic data and provide personalized treatment recommendations to patients. The startup has raised over $50 million in funding and has partnerships with several renowned hospitals and research institutions in India. The company's innovative approach has helped establish itself as a pioneer in precision medicine, and it is playing a significant role in advancing healthcare in the country. Some of its key features include comprehensive genomic testing, which can help identify genetic variants that may cause or contribute to various diseases; personalized medicine; advanced bioinformatics; and genetic counseling.
Cure.fit Cure.fit is pioneering the future of health and wellness in India with a holistic approach that includes healthy eating, exercise, and mental well-being. Founded in 2016, Cure.fit is a fitness app that offers personalized workout routines and virtual workouts. Its AI-powered nutritionist app provides personalized meal plans and nutrition advice. It also offers mindfulness and meditation sessions to improve mental health.
1MG is a digital healthcare platform that provides affordable health solutions. Launched in 2015, some of its features include online consultation with certified doctors, online ordering of medicines and diagnostic tests, and health screening packages.