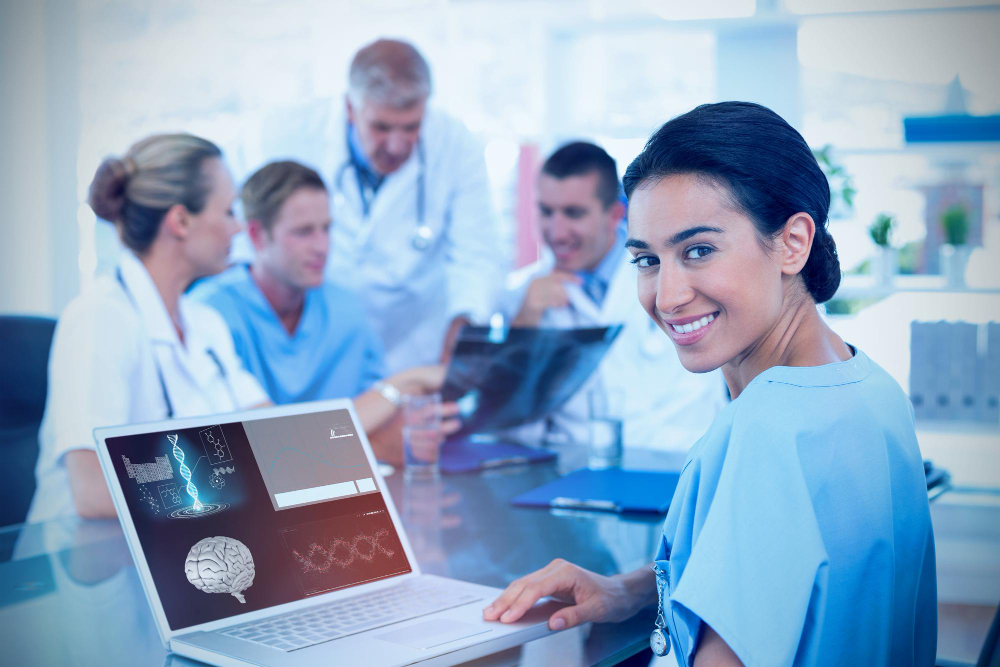 Digital technology has the potential to revolutionize India's public healthcare system by improving access, affordability, and quality of services. Initiatives like the Ayushman Bharat Digital Mission (ABDM) and platforms such as the Digital Bharat Collaborative are driving this transformation. The integration of data sources, prioritization of key programs, and ensuring data privacy are vital for success. By leveraging digital technology responsibly, India can build a strong and inclusive healthcare system that benefits all citizens.
The healthcare industry in India is witnessing rapid growth, yet it continues to face significant challenges in terms of public service delivery. However, digital technology has emerged as a powerful tool that has the potential to revolutionize healthcare in India, improving access, affordability, and quality of healthcare services. This article explores the role of digital technology in transforming India's public healthcare system, highlighting key initiatives and outlining the potential for future advancements.
Digital Prowess and its Impact: India has already demonstrated its digital prowess through the development of digital public goods such as Aadhaar and the Unified Payments Interface. These initiatives have revolutionized daily life and enabled cashless transactions, even in remote areas. Leveraging this digital foundation, the government launched the Ayushman Bharat Digital Mission (ABDM) to establish a comprehensive, integrated digital healthcare ecosystem. The mission aims to provide proactive, holistic, and citizen-centric healthcare through initiatives like the Ayushman Bharat Health Account (ABHA).
ABDM and Digital Pathways for Transformation: ABDM, launched two years ago, has already made significant progress in creating a uniform and transparent framework for patient identification and medical records. The mission has witnessed the creation of nearly 400 million ABHA IDs, linked 30 million health records, and registered 1.75 million health professionals and 2 million health facilities. These achievements indicate the potential for a care continuum and improve the quality of healthcare.
Platforms Driving Transformation: The Digital Bharat Collaborative, in partnership with state governments, has emerged as a platform that brings together multi-sectoral organizations to enhance the availability, accessibility, and quality of public services. Notable efforts are already underway in Bihar and Assam, focusing on building digital competencies and leveraging ABDM's building blocks. Over 5,000 state officials and citizens are being empowered through this collaborative platform.
Challenges and the Road Ahead: While significant progress has been made, there are still challenges that must be addressed before the full potential of digital health in India can be realized. Integration of multiple data sources is critical for ensuring accurate data inputs at the point of patient engagement. Furthermore, the use of digital health accounts, particularly in central government programs such as the Pradhan Mantri Jan Arogya Yojana (AB-PMJAY), can significantly improve service delivery and India's health indicators.
Data Anonymity and Privacy: As digital data becomes increasingly prevalent, concerns regarding data privacy arise. To address these concerns, consent mechanisms and anonymization techniques should be mandated to access data for clinical, research, or program decision purposes. This will establish India as a role model for data privacy and governance. Ensuring confidentiality and building trust among users is crucial for the successful implementation of digital healthcare initiatives.