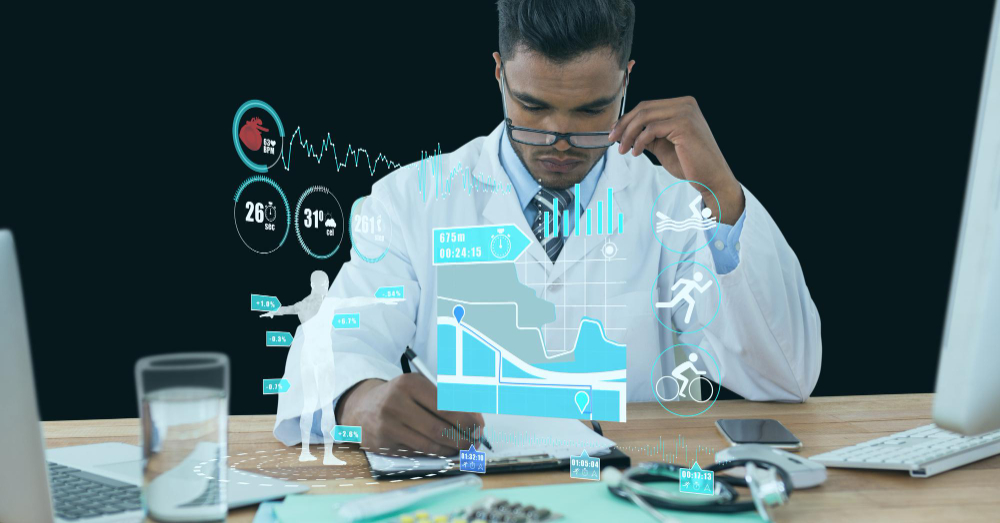 In India, medical technology has seen significant growth and innovation. These advancements are reshaping healthcare, from robotic surgery systems and AI applications to telemedicine and 3D printing. Axio Biosolutions distinguishes itself with innovative wound care products made from shellfish waste. Axiostat and Maxiocel have been shown to prevent blood loss and heal chronic wounds. These developments indicate India's progress towards medical technology self-sufficiency, which will benefit patient care and outcomes.
Medical technology has played a transformative role in revolutionizing healthcare by applying advanced technology to improve the diagnosis, treatment, and prevention of diseases and medical conditions. This encompasses a wide range of devices, equipment, software, and services designed to enhance patient care and improve clinical outcomes. From imaging devices like MRIs, CT scans, X-rays, ultrasound machines, and endoscopes to therapeutic devices such as pacemakers, artificial joints, and hearing aids, and diagnostic devices like blood glucose meters and pregnancy tests, medical technology encompasses a diverse array of tools. It also includes healthcare software and services that offer clinical decision support, electronic health records, telemedicine, and other applications that help healthcare professionals provide more efficient and effective care.
Historically, developed countries have been at the forefront of medical technology innovation. Advanced nations have been responsible for developing high-end medical equipment and devices. However, there have been significant advancements in medical technology in India in recent years, indicating a move towards self-sustenance. The Indian medical device industry has grown significantly thanks to support from the state and federal governments. Furthermore, India is quickly becoming a global hub for innovative medical technologies. In India, notable medical technology advancements include robotic surgery, artificial intelligence in healthcare, telemedicine, 3D printing, and novel wound care devices.
SS Innovations, which developed the country's first robotic surgery system, is at the forefront of the industry in India. This advanced, low-cost, and easily accessible robotic system can be used in a variety of surgical procedures. By producing these devices in India, they become more accessible to both healthcare professionals and patients, resulting in widespread adoption and positive outcomes. AI is also making an impact in healthcare applications in India, with AI-based algorithms already being used for illness detection, drug development, patient monitoring, and self-care. The COVID-19 pandemic has further accelerated the growth of telemedicine in India, with platforms like Medlife, Practo, Pharmeasy, Netmeds, and 1MG gaining popularity and providing convenient access to healthcare services. In the realm of 3D printing, India has been utilizing this technology for nearly three decades. Companies such as Anatomiz3D LLP, Osteo 3D, and Novabeans have been pioneers in this field, contributing to advancements in personalized medicine and the creation of customized medical devices.
Axio Biosolutions is another notable Indian company that has made significant contributions to medical technology, particularly in the field of wound care. This company has developed a range of innovative wound care products, including Axiostat and the Maxiocel line. Axiostat is a hemostatic device based on protonated bioadhesive technology (PBT), while Maxiocel is a wound care dressing based on bioactive microfiber gelling technology (BMG). These groundbreaking products are derived from shellfish waste, with their main ingredient being chitosan, which is extracted from this waste material. Even though 70–80% of medical devices in India are imported, Axio Biosolutions has achieved remarkable success by exporting its products to more than 50 countries. Axiostat and Maxiocel are both manufactured in ISO 13485 and GMP-certified Indian facilities and are used by both military and civilian personnel. Axiostat is effective in preventing severe blood loss in prehospital settings and is an essential component of their Axio Suraksha Kavach (ASK) kit. Maxiocel, on the other hand, has shown remarkable efficacy in the treatment of chronically non-healing wounds such as venous leg ulcers, pressure ulcers, and diabetic foot ulcers.