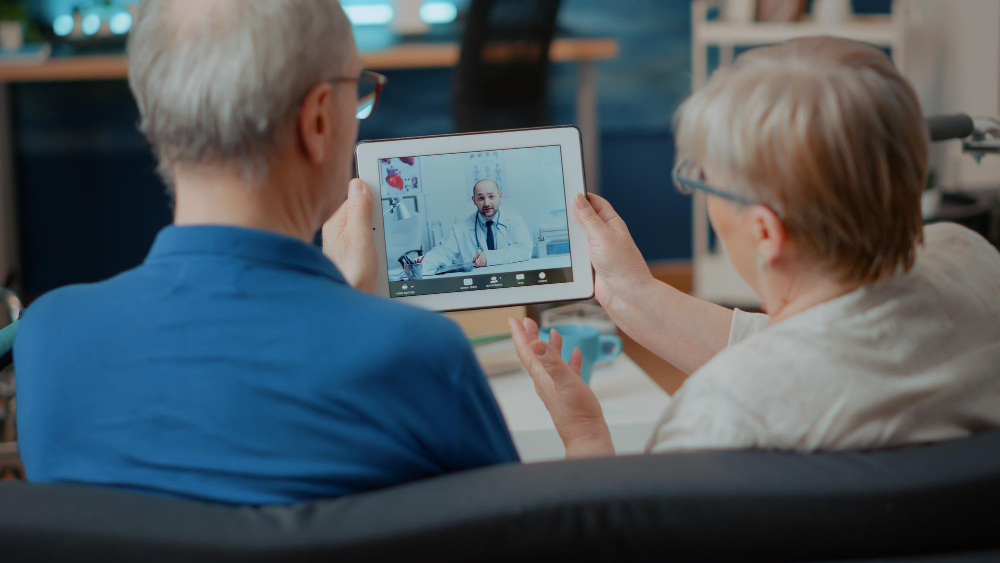 India's elderly population presents a significant challenge for the healthcare system. To cope with this, leveraging technology becomes essential. Teleconsultations and digitization of administrative tasks can optimize the existing healthcare workforce, while automation and robotics can alleviate labor demand and improve efficiency in patient care.
According to the United Nations World Population Prospects 2022, India's elderly population is expected to nearly double to 192 million by 2030. As we observe World Health Day this April, it presents an opportunity to reflect on past public health successes and address future health challenges. The rapidly aging population in India emerges as a significant concern.
Dealing with this demographic shift requires an increased demand for healthcare professionals in hospitals, clinics, nursing homes, and active aging community centers. While the government's focus on transforming the healthcare sector and ensuring an adequate frontline medical workforce is evident in the 2023–24 Union budget, the pressure on healthcare workers continues to mount due to a significant supply-demand gap.
Drawing from lessons learned during past crises, leveraging technology becomes crucial. Virtual consultations, which gained prominence during the pandemic, proved to be beneficial. Telehealth has emerged as a vital component of the Indian healthcare system.
Technology in healthcare should no longer be viewed as a temporary solution but rather as a means to future-proof against upcoming challenges. Addressing the unprecedented rise in the aging population requires a two-pronged approach, starting with optimizing the existing healthcare workforce. Expanding the use of teleconsultations, as seen with the Union Ministry of Health's telemedicine platform eSanjeevani recording over Rs 10 crore in teleconsultations by February 2023, is a step in the right direction. Beyond saving time and costs for patients, virtual consultations make care delivery more efficient for providers. Doctors can see more patients and prioritize in-person visits for critical cases.
Patient care is vital, but digitizing administrative tasks such as data collection, archiving, billing, provider meetings, and employee relations can simplify processes and save time. This allows healthcare providers to be more efficient and cost-effective, enabling them to focus on improving care outcomes throughout the patient journey.
As India's population ages, health institutions need to embrace forward-thinking approaches. This includes investing in technology to reduce reliance on human labor. Tasks like non-intrusive vital sign measurements, medication delivery, and follow-up consultations can be automated using telerobotics and supervised by human professionals.
Artificial intelligence features, such as automatic transcription and translation on teleconsultation platforms, alleviate concerns about hiring dialect-speaking staff, which are already scarce. Additionally, virtual receptionists can greet patients and direct them to appropriate appointment rooms.
This shift can be a game changer for frontline workers, offering them flexibility in managing tasks remotely. They can allocate their limited work hours to higher-value functions that require personalization and face-to-face interaction, such as discharge planning, care coordination, nutrition, and disease prevention efforts.
As healthcare institutions in India decentralize, automation becomes crucial to keep up with the evolving workforce. Technology can better support healthcare professionals who are already experiencing burnout due to the prolonged pandemic. Flexibility becomes essential, enabling healthcare institutions to meet patients where they are and collaborate from anywhere.
Imagine a scenario where an accident involving an elderly person occurs near a doctor working at a community clinic. The doctor puts on smart glasses that provide hands-free functionality to examine the patient, taking into account their age-related conditions. The patient doesn't need to travel to other healthcare facilities, which could delay critical treatment. Instead, real-time data seamlessly transmits through high-quality video on the glasses to the nearest hospital, where a team of experts can virtually provide the necessary information for the physician to manage immediate care.
India's aging population may present challenges to the healthcare system, but it won't be the last hurdle. Instead of replacing healthcare workers, technology must catalyze the building of a sustainable system. Ultimately, this means empowering healthcare professionals to work more efficiently and effectively, continually improving care outcomes for patients in India.