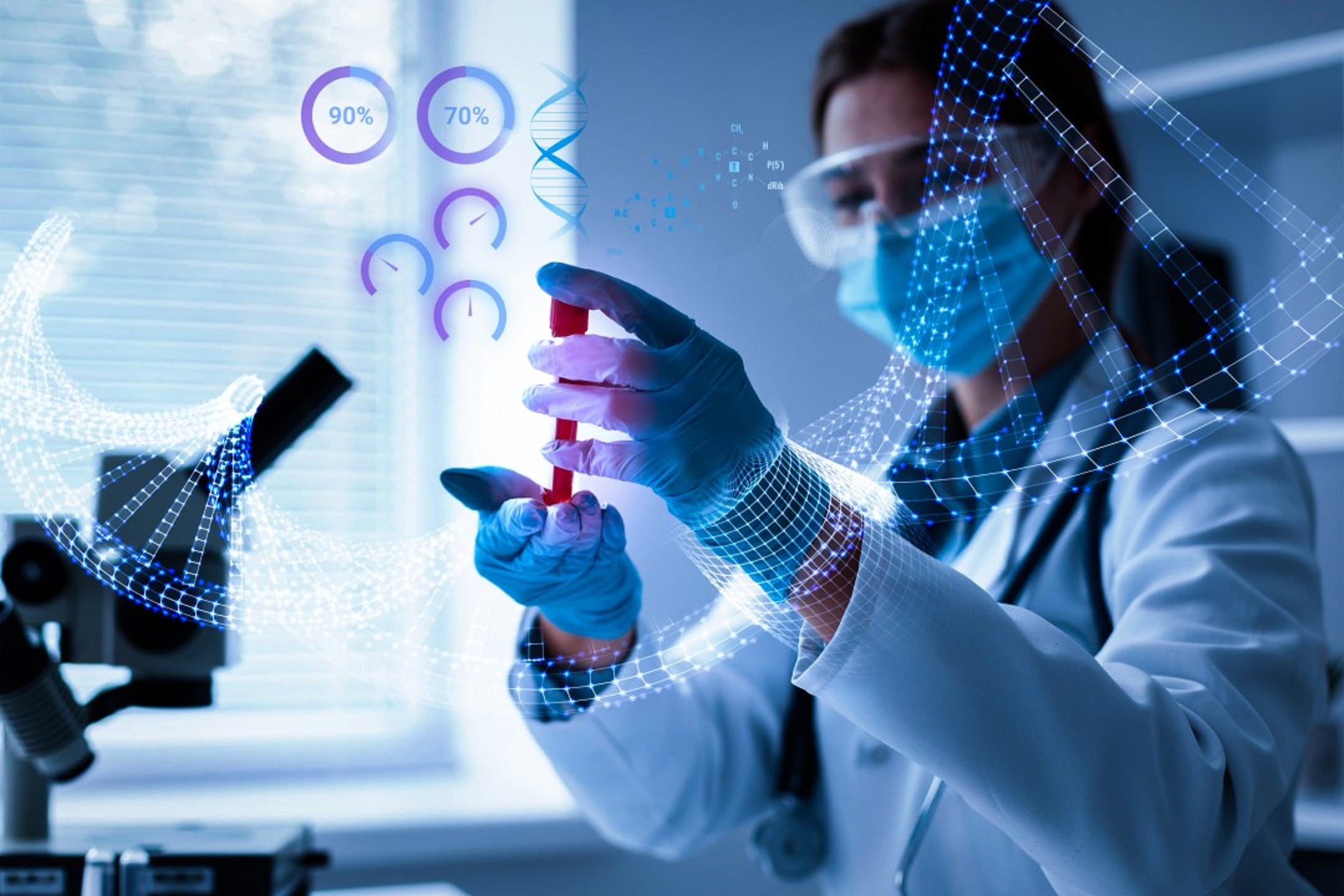 India's healthcare is undergoing a transformative phase, driven by gene therapy, biosimilars, and API production. Gene therapy's potential to eradicate rare disorders is acknowledged, while API production aims for self-reliance. Biosimilars offer affordable alternatives. These changes promise accessible, innovative, and self-sustaining healthcare solutions, marking a crucial turning point for India's medical landscape.
India, often hailed as the global pharmacy is embarking on a pivotal shift in its healthcare landscape. The nation's reputation for supplying pharmaceuticals worldwide is evolving into a new era characterized by self-sufficiency, cost-effective treatment via biosimilars, and revolutionary advancements in addressing rare genetic disorders through gene therapy.
Revolutionizing Healthcare Through Gene Therapy
The forefront of healthcare's future lies in gene therapy. Imagine not just treating diseases like cancer, but altering the very genes responsible for causing them. Gene therapy heralds a new era, eliminating rare disorders at their root. This offers immense potential – patients with chronic illnesses could lead lives free from daily burdens, while those with terminal conditions could gain another chance at life. India recognizes this potential and has taken steps to be a pivotal player. The Indian Council of Medical Research (ICMR) published guidelines in 2019, spanning ethical clinical trials, regulations, and production. The global gene therapy market, valued at $6 billion in 2020, is projected to reach $46.5 billion by 2030.
The Game-Changing Nature of Gene Therapy
Gene therapy involves adding, altering, or inserting genes to treat or prevent diseases. The journey began in the 1960s, and by 1990, successes were seen, such as treating severe combined immunodeficiency disease (SCID) by injecting a healthy version of the gene causing the condition. India's challenge in gene therapy is affordability, with few therapies developed domestically. Steps must be taken to make gene therapy accessible and attract private investment. Competing globally requires efficient production and ethical practices, alongside bolstered logistics and insurance coverage.
Charting New Frontiers in API Production
While India is celebrated for its pharmaceutical contributions, it faces a critical reliance on imported active pharmaceutical ingredients (APIs) from China. The disruptions caused by the COVID-19 pandemic highlighted this dependence, prompting India to strive for self-reliance and API production supremacy. An incentive-driven scheme aims to transform India into an API production hub. The country's API market is projected to grow from $12.6 billion in 2023 to $18.8 billion by 2028.
API Production as a Game Changer
APIs are crucial components of medicines, and reducing reliance on a single source country like China is vital. India must invest in research, manufacturing, and cost-effective production. Policy interventions are needed to bridge cost gaps, and a robust intellectual property rights regime is essential for fostering innovation. Diversification and strong public-private collaboration are crucial for momentum in this endeavor.
Advancing Healthcare Accessibility with Biosimilars
India's persistent goal of extending quality healthcare faces challenges due to expensive treatments. Biosimilars, akin to biologics but more affordable, offer a promising solution. India is a competitive biosimilar destination, with numerous biotech startups. The nation's biosimilar market size is projected to expand from $349 million in 2022 to $2.1 billion by 2030.
The Potential of Biosimilars as a Game Changer
Biosimilars, developed after biologics become patent-free, demands rigorous research and quality control. India's competitive edge lies in its lower costs. However, regulatory frameworks need refinement. India's focus should be on aligning innovation with credibility and enhancing approvals based on robust clinical data.
Overall, India is at a turning point in healthcare, venturing into gene therapy, API production, and biosimilars. These endeavors have the potential to reshape the nation's healthcare landscape, ensuring better treatment accessibility, self-sufficiency, and global leadership in medical innovation.