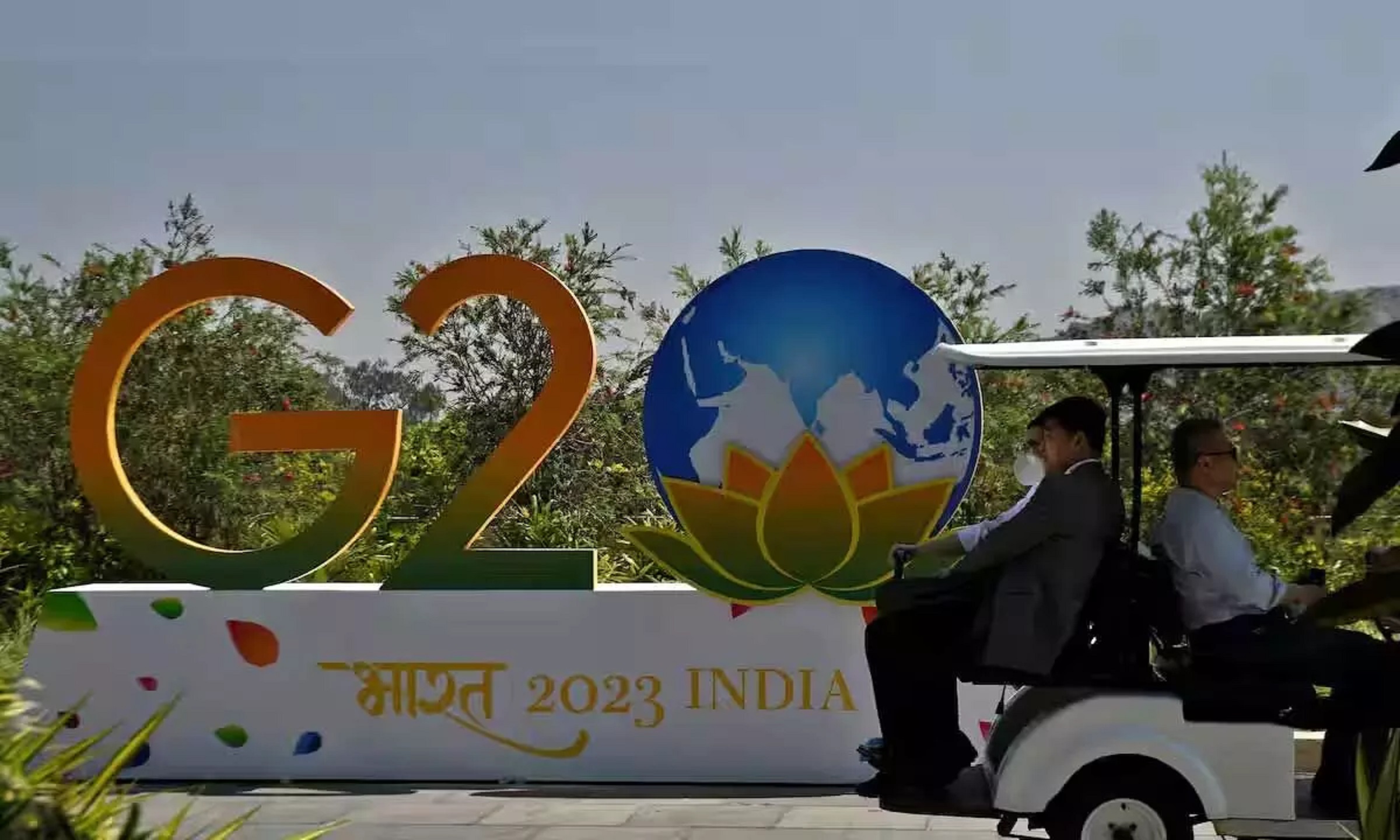 G20 health ministers convened in Gandhinagar, Gujarat, and unanimously agreed to enhance global healthcare systems for fair and inclusive access to vaccines and treatments. Their focus is on establishing research networks and open-source digital solutions. Acknowledging evidence-based traditional medicine, they emphasized rigorous validation. The ministers pledged to foster regional development in Low- and Middle-Income Countries (LMICs) for equitable access. Additionally, they committed to a comprehensive One Health approach to tackle Antimicrobial Resistance (AMR) through governance, research, awareness, and responsible antimicrobial use across sectors.
A unanimous decision was made to develop more resilient healthcare systems, with a focus on ensuring equal access to vaccines and treatments, during the recent G20 health ministers' assembly, which was held in Gandhinagar, Gujarat, on August 19. This coordinated initiative aims to improve access to healthcare by emphasising the availability of trusted immunisations, successful therapies, precise diagnostics, and other essential medical interventions. The main objective is to make these benefits available to resource-constrained countries especially smaller island countries that are in need.
The official declaration issued following the meeting outlines several key initiatives, including the formation of a network dedicated to research, development, and manufacturing of vaccines, therapeutics, and diagnostics. Additionally, plans are underway to create a platform that facilitates the widespread availability of open-source and interoperable digital solutions.
Except for paragraph 22, which pertains to the chair's summary of the geopolitical situation in Ukraine, all G20 delegations have united in endorsing the 25-paragraph outcome document.
A spokesperson emphasized, "The potential of evidence-based traditional and complementary medicine (T&CM) in promoting health was acknowledged. This includes a recognition of the World Health Organization's efforts in this domain, encompassing global and collaborating centers, along with clinical trial registries. Furthermore, there is a realization of the value of evidence-based T&CM practices within public health systems, contingent upon their rigorous scientific validation and alignment with the WHO Traditional Medicine Strategy 2014-23, extended until 2025."
The assembly participants also concurred on the necessity to collectively foster a conducive environment for regional research, development, and manufacturing of vaccines, therapeutics, and diagnostics, especially in Low- and Middle-Income Countries (LMICs). Such an ecosystem is envisioned to facilitate equitable distribution and access while adapting to the unique requirements of each region to counteract market shortcomings and fulfill regional demand.
As a commitment to addressing Antimicrobial Resistance (AMR), the G20 members have embraced the comprehensive One Health approach. This entails strengthening multi-sectoral governance, coordination, research and development, infection prevention and control, as well as water, sanitation, and hygiene measures. Furthermore, a concerted effort is being made to enhance awareness of AMR and to promote responsible use of antimicrobials across human, animal, and plant sectors through the practice of antimicrobial stewardship.