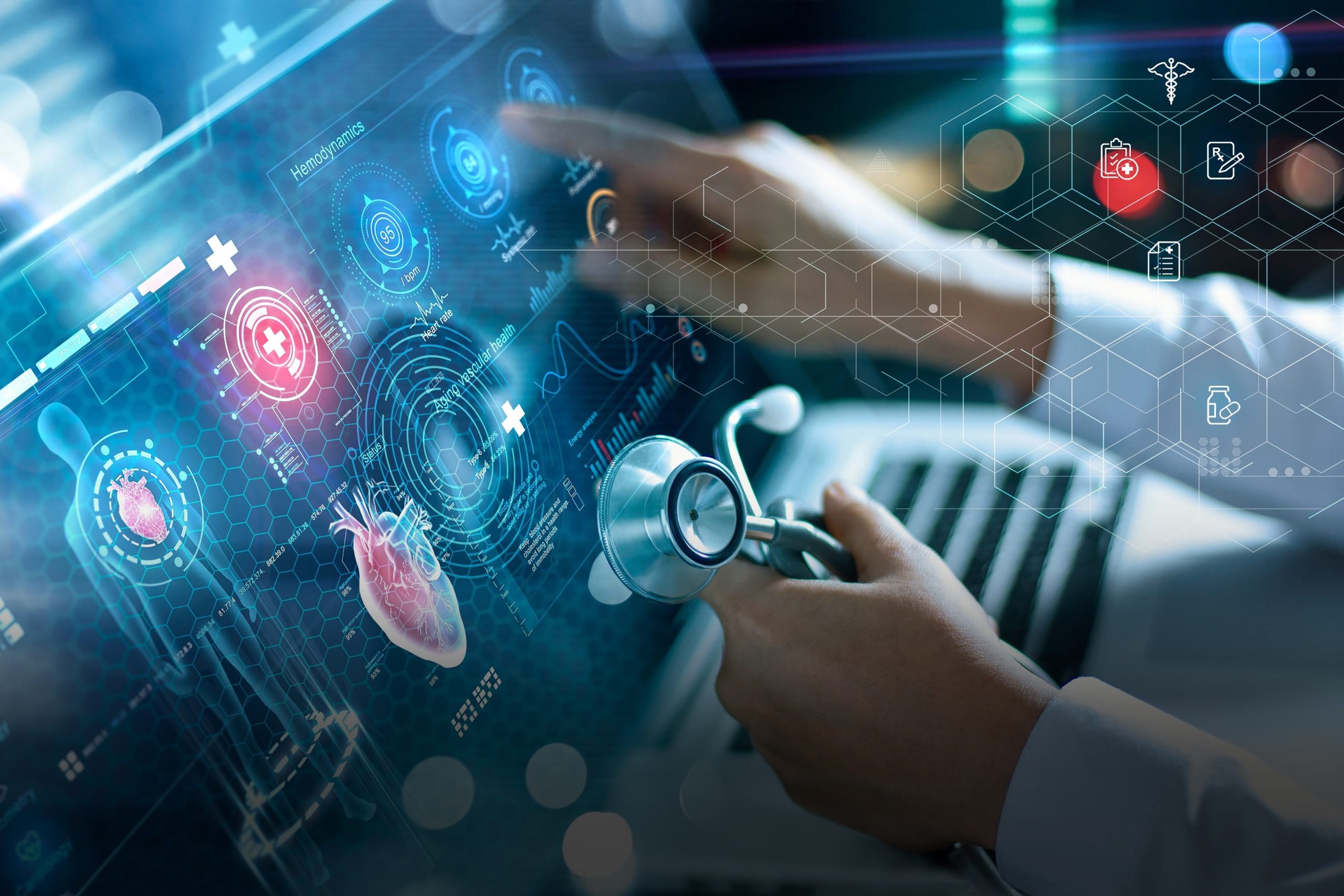 The Indian healthcare and pharmaceutical sectors are undergoing a tech revolution, aiming to enhance efficiency and patient care. Despite regulatory challenges, AI, IoMT, big data, and telemedicine are set to redefine these industries beyond 2024. Advancements promise improved diagnostics, personalized treatment, cost-efficiency, and supply chain optimization. This unstoppable force of innovation ensures a brighter, more connected future for India's healthcare and pharmaceutical landscape.
The Indian healthcare and pharmaceutical sectors are on the brink of a profound transformation, driven by the urgent need for innovative solutions to address a growing demand for healthcare services. Despite facing numerous challenges in navigating a complex regulatory landscape, India is rapidly adopting cutting-edge technology to reshape these industries beyond 2024.
Challenges in Technology Adoption:
The Indian healthcare market is expanding significantly, fueled by initiatives such as Ayushman Bharat, National Digital Health Mission, National Health Policy, and Pradhan Mantri Rashtriya Swasthya Suraksha Mission. However, integrating technology into these sectors is not without its hurdles. The regulatory environment, with its intricate web of rules and approvals, poses a formidable challenge. Budget constraints, resistance to change, and concerns about disrupting established processes also impede technological innovation.
Trends and Predictions for 2024 & Beyond:
1. Artificial Intelligence (AI) in Healthcare: AI's influence in healthcare will continue to grow, impacting drug development, disease diagnosis, treatment planning, and patient care. Swift data analysis will improve diagnostics, identify medical patterns, and personalize treatment plans.
2. Internet of Medical Things (IoMT): The IoMT will see exponential growth, connecting medical devices through wireless networks, enabling remote monitoring of vital signs, and empowering patients to manage their health effectively.
3. Big Data Analytics: The healthcare industry will increasingly rely on big data analytics to derive insights from vast datasets, revolutionizing decision-making and providing a deeper understanding of patient behaviors and market trends.
4. Telemedicine Integration: Telemedicine is set to bridge the urban-rural healthcare divide, offering accessible and convenient care through online consultations with doctors.
5. Virtual Simulation and Online Education: Virtual simulations and online learning will transform nursing education, offering flexible solutions and cost-effective training options.
Advantages of Increased Tech Adoption:
1. Enhanced Efficiency and Productivity: Technology streamlines healthcare operations, from record-keeping to patient information sharing, resulting in quicker and more accurate processes.
2. Elevated Patient Care: AI and machine learning enable precise diagnostics and personalized treatment plans, improving patient outcomes through data-driven decisions.
3. Cost Efficiency: Technology-driven systems reduce medication errors and hospital stays, leading to substantial cost savings for patients and healthcare institutions.
4. Quality Control and Regulatory Compliance: Digital transformation ensures quality control and regulatory compliance in patient care and pharmaceutical manufacturing.
5. Supply Chain Optimization: Technologies like blockchain, IoT, and RFID optimize pharmaceutical supply chains, enhancing product integrity and automation.
As India embraces technology in its healthcare and pharmaceutical sectors beyond 2024, a brighter and more connected future awaits. Despite the challenges, technology is an unstoppable force for positive change, poised to reshape the healthcare and pharmaceutical landscape. Collaborative efforts and visionary initiatives are set to usher in a new era of innovation and improved healthcare outcomes for all.