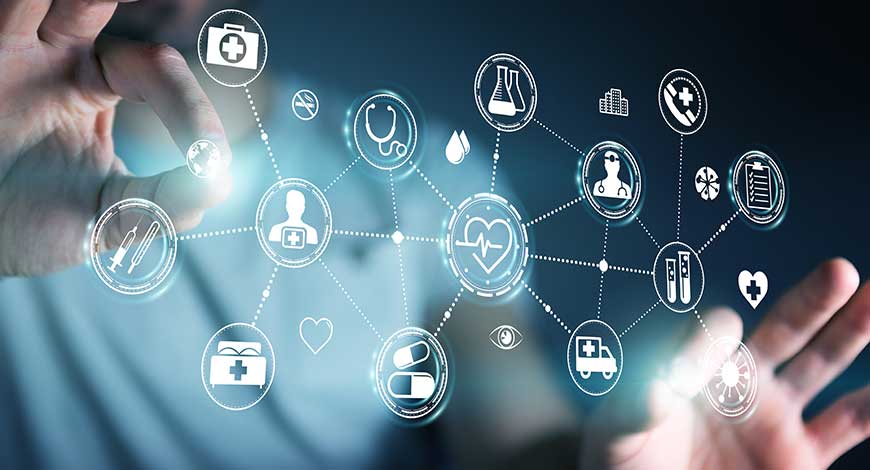 India's healthcare industry is set to surge to $37 billion by 2030, according to a Boston Consulting Group (BCG) and B Capital report. The growth is driven by robust digitization, innovative healthtech platforms, collaborations between startups and established firms, and government-backed funding. Key trends include post-COVID-19 digital healthcare adoption, expanding insurance coverage, and disruptive advancements by healthtech companies. The healthcare sector in India benefits from strong funding support and a changing landscape that fosters innovation and collaboration between players.
A recent report from Boston Consulting Group (BCG) and B Capital projects that India's healthcare industry is poised for significant growth, with expectations that it could reach $37 billion by 2030. This remarkable expansion is attributed to the rapid digitization of the healthcare sector, the proliferation of innovative healthtech platforms, strategic partnerships between startups and established companies, and favorable funding environments, supported by government initiatives.
The report underscores a notable trend in India's healthcare landscape: the increasing allocation of healthcare spending as a percentage of the Gross Domestic Product (GDP). While India is making progress in this regard, it still trails behind other major economies.
The study provides valuable insights into the evolving digital healthcare landscape in India. It highlights the accelerated adoption of digital healthcare, spurred by the disruptive impact of the COVID-19 pandemic. Patients and healthcare providers have become more comfortable with leveraging technology for healthcare interactions, ushering in a new era in healthcare consumption. Furthermore, the expansion of insurance coverage and outpatient department (OPD) services is making healthcare more accessible to a broader population. The healthcare sector in India is undergoing significant transformations, particularly in inpatient departments (IPD) and OPD, driven by the rapid advancements of healthtech companies, which have unlocked new value pools within the sector.
The report also emphasizes that India's healthcare industry benefits from a robust funding environment, providing fertile ground for the emergence of innovative models across various healthcare sectors.
Priyanka Aggarwal, Managing Director & Senior Partner (New Delhi) of Boston Consulting Group, notes that the COVID-19 pandemic has acted as a catalyst for a transformative phase in Indian healthcare. This period has showcased the importance of healthcare to both the government and citizens, resulting in a fundamental shift in healthcare consumption towards technology. Concurrently, there is a thriving ecosystem of innovation in the healthcare sector.
The report acknowledges the government's commitment to using technology to reshape India's healthcare system, exemplified by initiatives like the Ayushman Bharat Digital Mission. These developments signal a significant shift in the trajectory of digital health development and present an opportunity to address long-standing challenges related to healthcare accessibility and affordability.
Healthtech companies are expanding their influence both horizontally and vertically across the healthcare value chain, striving for scale and improved economic efficiency.
Another noteworthy aspect of the evolving healthcare landscape is the increasing collaboration between established healthcare providers and digital-native startups. This collaboration aims to deliver more efficient healthcare solutions tailored to the changing needs of customers. Additionally, asset-light healthcare providers are emerging to offer cost-effective and efficient healthcare solutions, catering to evolving patient requirements.
In response to the competition posed by digital-native challengers, established healthcare players are actively enhancing their digital capabilities to capture growth and maintain their relevance in the industry.
Karan Mohla, General Partner at B Capital, highlights the pivotal role of digital healthcare in the sector's growth. By developing and scaling innovative treatment models and improving financial access through insurance, digital healthcare is positioned as a cornerstone for extending essential services to hundreds of millions of people.