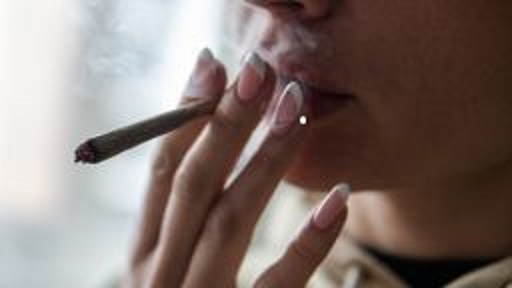 Recent studies have raised concerns about the increased risk of heart failure, stroke, and heart attacks associated with regular marijuana use. These findings stress the importance of understanding the cardiovascular risks linked to cannabis consumption. One study involving a large cohort revealed a 34% elevated risk of heart failure among daily marijuana users, while another study found a 20% higher likelihood of major heart or brain events for cannabis users with cardiovascular risk factors. Healthcare professionals should incorporate cannabis-related inquiries into patient assessments, but further research is essential to comprehensively grasp the long-term effects.
Recent research has brought to light a concerning connection between regular marijuana use and the heightened risk of heart failure, stroke, and heart attacks. The implications of these findings underscore the significance of delving into the potential cardiovascular hazards associated with cannabis consumption.
The Growing Concern
In an era where the use of marijuana, medically known as cannabis, continues to proliferate across the United States, the repercussions on heart and brain health are subjects of intense scrutiny. Two distinct research groups have made significant strides in elucidating the correlation between sustained marijuana use and the increased likelihood of heart-related maladies.
A Comprehensive Study
The first of these groundbreaking studies involved a vast cohort of over 150,000 adults enrolled in the National Institutes of Health-sponsored All of Us Research Program. Researchers embarked on a journey to examine the nexus between daily marijuana usage and the onset of heart failure. What they discovered was indeed concerning. Individuals who reported daily marijuana consumption were found to be confronted with a staggering 34% amplified risk of developing heart failure in comparison to those who had never used the substance. Remarkably, this elevated risk cut across various demographics, encompassing age, gender, and smoking history.
Further dissecting the data, a secondary analysis unveiled an intriguing facet. When coronary artery disease was factored into the equation, the risk of heart failure saw a decline, albeit to a significant extent. The decrease from 34% to 27% strongly suggested that coronary artery disease might serve as a pivotal pathway through which daily marijuana usage precipitates heart failure.
Unveiling Alarming Patterns
The second study, which hinged on data derived from the 2019 National Inpatient Sample, concentrated on older adults who exhibited cardiovascular risk factors and explicitly stated no tobacco consumption. Astonishingly, the results were equally disconcerting. Individuals who used cannabis and carried these cardiovascular risk factors were found to possess a 20% elevated likelihood of experiencing a major heart or brain event during their hospitalization, in comparison to non-cannabis users. Moreover, cannabis users exhibited a higher incidence of heart attacks and an increased probability of being transferred to other healthcare facilities.
Recognizing the Significance
These research findings underscore the imperative need to fathom the potential cardiovascular dangers that come hand-in-hand with cannabis utilization. They spotlight the importance of including questions about cannabis use within the purview of assessing patients' medical histories.
While these studies have illuminated the growing clarity surrounding the cardiovascular risks linked to cannabis use, it is vital to acknowledge that the data employed may have inherent limitations. As such, further extensive research is indispensable to garner a complete understanding of the long-term repercussions of cannabis use on cardiovascular health.
Overall, recent studies have cast a spotlight on the potential cardiovascular hazards posed by regular marijuana use. The research emphasizes the necessity for healthcare professionals to address questions regarding cannabis consumption when assessing patients. The cardiovascular risks associated with cannabis use are becoming increasingly apparent, demanding diligent consideration and monitoring by both healthcare professionals and the general public.
These groundbreaking studies are set to be presented at the American Heart Association's Scientific Sessions 2023, a premier platform for disseminating the latest scientific advancements in the realm of cardiovascular science.