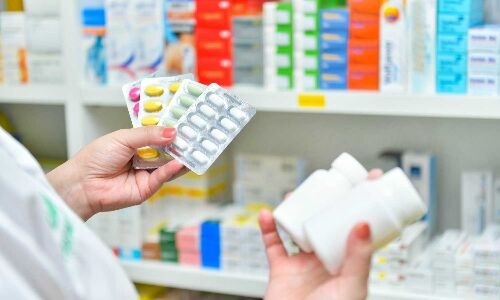 Indian pharmaceutical companies are global healthcare leaders, offering high-quality drugs and vaccines. Minister Bhagwanth Khuba emphasizes the need for collaboration and innovation to ensure equitable medical access at the World Local Production Forum. India, supplying 60% of global vaccines, serves 200 countries, earning the title "pharmacy of the world." The government supports research translation, addressing challenges in local production. Minister Khuba stresses capacity building, efficient coordination, and last-mile delivery for healthcare innovations.
In recent years, Indian pharmaceutical companies have emerged as pivotal contributors to global healthcare accessibility, transforming into reliable and affordable suppliers of high-quality drugs. Union Minister Bhagwanth Khuba underscored India's substantial advancements in the health sector during his address at the Second World Local Production Forum in The Hague. The minister highlighted the nation's noteworthy contributions to the global vaccine supply and generic exports, emphasizing the imperative for collaboration and innovation to ensure sustainable and equitable access to medical countermeasures.
Minister Khuba commended the pharmaceutical industry's role in enhancing worldwide healthcare access, characterizing Indian companies as dependable and cost-effective sources of high-quality medications. Speaking at the forum initiated by the World Health Organization, he stressed the importance of sharing experiences, challenges, and successes in developing and manufacturing diagnostic countermeasures.
"The 21st century has witnessed frequent epidemics and pandemics, revealing vulnerabilities in the global supply chain and inequities in accessing quality medical countermeasures. Inadequate diagnostic tools worsened outbreaks, emphasizing the necessity of enhancing cooperation for sustainable, affordable diagnostic countermeasures to improve global access to them," Minister Khuba stated.
India's Pharmaceutical Excellence
India, contributing approximately 60% of the global vaccine supply and accounting for 20-22% of generic exports, serves over 200 countries through its pharmaceutical exports, according to government data. Minister Khuba acknowledged the pivotal role played by numerous Indian organizations in promoting innovation and entrepreneurship, earning India the title of the "pharmacy of the world."
"The pharmaceutical industry in India is one of the largest globally, acting as a landscape for innovative minds and ultimately boosting the health sector. Indian pharmaceutical companies have become reliable and affordable suppliers of high-quality drugs, significantly improving healthcare access worldwide," the minister affirmed.
The Indian government, recognizing the need for sustained progress, is actively supporting research translation and addressing challenges in local production and distribution. Minister Khuba detailed the comprehensive support provided, including funding, mentoring, and incubation space. The government serves as a bridge between academia and industry, facilitating the timely translation of innovations into commercial ventures.
"Currently, local production faces significant challenges as it seeks to address the critical issue of translating research into product development. Lack of technology transfer stands out as a formidable barrier. Validation, production, and distribution are daunting hurdles, requiring efficient coordination to bring innovative healthcare technologies to market," Minister Khuba acknowledged.
He emphasized the necessity of capacity building in regulatory systems and skilled technical manpower. The forum, according to the minister, should concentrate on marketing, upscaling regional manufacturing, efficient procurement and delivery systems, and repurposing existing infrastructure for effective coordination during health emergencies.
"Last-mile delivery is crucial to ensuring that the benefits of innovations reach those who need them most and guarantee equitable access to essential healthcare products," Minister Khuba concluded.
Overall, India's pharmaceutical prowess has not only positioned the nation as a global pharmacy but has also played a crucial role in improving healthcare access worldwide. The government's proactive measures, coupled with the innovative spirit of the pharmaceutical industry, showcase India's commitment to addressing global health challenges and ensuring a healthier future for all.